[squid-users] squid+wccp
From: Abhishek Dewan <abhishekdewan@dont-contact.us>
Date: Thu, 14 Feb 2002 12:53:45 +0530
Nature

Dear All

I'm having a cisco 2610 with IOS 12.x and squid on a dual cpu (ibm) P-III 1 Ghz and 512 MB RAM with 18*2 GB 10K rpm hdds.
i'm a ISP and have given 256Kbps bandwidth from my serial port to another ISP here. When i enable wccp on router & in squid(transparent mode), squid box becomes unusable after a while as it takes up 100% CPU (top shows it). also the free memory available is 2-5MB & it uses only 750KB of swap (1GB is available)

what causes it to scrawl?
please help as i tried installing wccp+ squid on a similar different machine but got same result.
also when i have two wccp enabled squid boxes, though both recieve http requests, only one works.
the tcpdump result on other shows gretunnel thing & no http request.

i'm using wccp version setting 4 in squid box (for IOS 12.x onwards) squid version is 2.3stable4

please help

Abhishek Dewan
Customised Data & Telecom Solutions
---------------------------------------------------------
This e-mail is the property of Shyam Telelink Limited (with Registered & Corporate Office at A-60, Naraina Industrial Area Phase-1, New Delhi-110028, India and the expression includes its Associates and Subsidiaries). The information contained in this email or attached documents (if any) are privileged and confidential. It is intended for the use of only the individual to whom it is addressed. Any dissemination, distribution or copying of this e-mail is strictly forbidden by anyone other than to whom it is addressed.

If you have received this mail in error, you should not disclose, distribute, take any action or rely on this document and should notify us immediately by return e-mail, to the address where the e-mail originated and delete the material from all recipient computers. Any views expressed in this e-mail are those of the individual sender unless the sender specifically states otherwise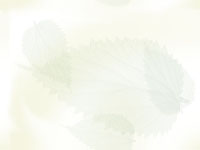 Received on Thu Feb 14 2002 - 00:24:09 MST
This archive was generated by hypermail pre-2.1.9 : Tue Dec 09 2003 - 17:06:21 MST