[squid-users] Web sites not fully loading because of Javascript?
From: Luis Veana <luis.veana_at_bajacallcenters.com>
Date: Fri, 19 Nov 2010 23:14:32 -0800
Hi,

I am using SQUID 2.7 in a Ubuntu Server System.
Im using ACL to block sites for different VLANS.

My first problem here is that one of the VLANs need access to social network
site, such as Facebook, twitter,myspace.
Once I added the sites in the whitelist, they are able to get in but the
sites are UNUSABLE.
Only text get loaded.

I've noticed the same behavior is happening for these sites:
www.facebook.com
www.twitter.com
www.yahoo.com
www.weather.com
www.youtube.com

I still don't know if this could be a Javascript issue (somehow SQUID is
blocking it) or something else.
I must say, this is happening for aproxx. 15 systems and if remove the squid
from these VLANs The sites will load perfectly.

By the way, http 11 is ON

Please find attached a screenshot of one of the sites getting loaded with
squid in the middle.
Also attached is the squid.conf details.

Any suggestions?

Thanks and Regards,
Luis Veana
IT MANAGER
Call Center Services International
Blvd. Paseo de los Heroes No.10105-702 | 7mo piso | Zona Rio|Tijuana, BC
México
Tel: MX  +52 (664)231 3818  |  USA   619 428
9669 |luis.veana_at_bajacallcenters.com |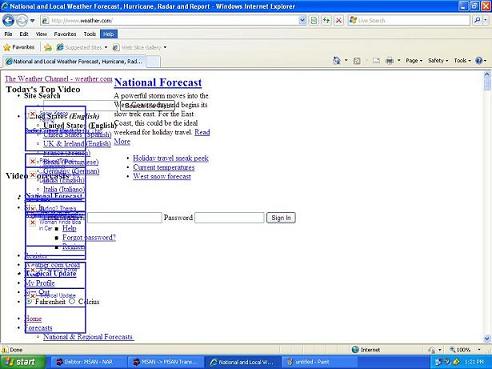 Received on Sat Nov 20 2010 - 07:13:47 MST
This archive was generated by hypermail 2.2.0 : Sat Nov 20 2010 - 12:00:03 MST