Visualizing content-types of files with icons
From: Vodicka Martin <vod@dont-contact.us>
Date: Wed, 28 Jan 1998 12:32:52 +0100
CERN allows me to define icon-parameter like:

AddUnknownIcon - icon URL for unknown file types
AddDirIcon - icon URL for directories
AddParentIcon - icon URL for parent directory
etc.

Is there also a possibility with SQUID to define how FTP-Listings look
like.
It seems that Netscape is working with internal-icons because the output
is different to MicrosoftInternetExplorer.

Following output was created with MIExplorer and there is no
"icon-display":

:-) M@rt!n Vodicka \\\|/////////
\_° | °_/
:::-behind-::: 000o- ´`´` --o000-:::-the fire-wall :::
KAV-ADV * Netzwerk Grundlagen * 79514 / 78362
vod@advge.magwien.gv.at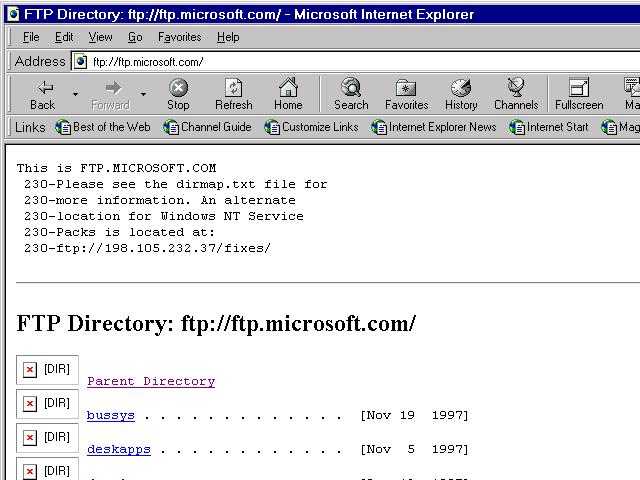 Received on Wed Jan 28 1998 - 04:12:33 MST
This archive was generated by hypermail pre-2.1.9 : Tue Dec 09 2003 - 16:38:33 MST